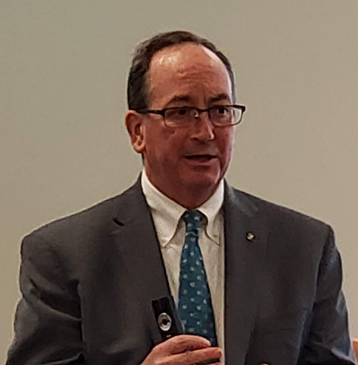 Timothy J. Hardiman is currently the owner of Viceroy Investigations & Consulting LLC. Tim is a 23- year veteran of the NYPD. He retired as an Inspector serving as the Commanding Officer of the 47th Precinct in the Bronx Mr. Hardiman has extensive investigative experience having served as the Commanding Officer of the 71st Precinct Detective Squad in Crown Heights, Brooklyn as well as the Brooklyn Special Victims Squad. He also served as a supervisor in the Principal Crime Unit of the Intelligence Division.
As the owner of Viceroy Investigations, Mr. Hardiman has completed hundreds of private investigations including sexual misconduct, employee theft, litigation support, and missing person investigations.
Before joining the NYPD, Mr. Hardiman served in the United States Marine Corps as a Nuclear Biological and Chemical Warfare NCO.
Mr. Hardiman has provided instruction at the NYPD's Criminal Investigation Course as well as its Sex Crimes and Child Abuse Course. He is a frequent presenter on sexual assault investigations at law enforcement conferences. Tim is an instructor with the Southern Police Institute's Sex Crimes Investigation class. In this capacity, he developed and teaches three days of instruction. Topics include:
Sexual Assault Myths and stereotyping
Rape Trauma Syndrome and Emotional First Aid
Interviewing
Interrogation
Physical evidence recognition & recovery
Social Media Exploitation
Digital photo exploitation
Cellular phone exploitation
Controlled communications
Mr. Hardiman has been the Technical Consultant for the long-running police procedural Law & Order: SVU since 2004.
Education
Master of Public Administration Degree from Marist College.
Bachelor of Science Degree from the University of the State of New York.
Graduate of the 194th Session of the FBI National Academy.